No Friends But The Mountains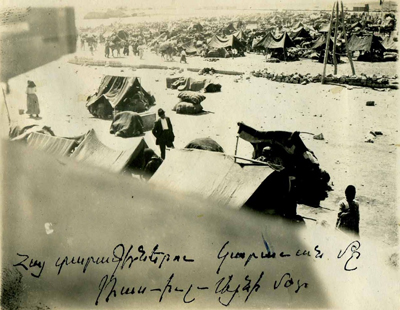 The past few days I've been saddened and appalled by the Turkish invasion of the Kurdish region of northeastern Syria. When I see in the news the name Ras al-Ain, a place that was bombed by Turkey yesterday, my heart clenches. Ras al-Ain was where my grandmother ended up in a tent camp, along with eight thousand other Armenian orphans, after the death marches of 1915. This most recent U.S. betrayal of the Kurds is seemingly the result of an impetuous decision by Trump on a phone call with Turkey's president. I thought of the Kurdish proverb, "Kurds have no friends but the mountains." The Turkish assault will likely bring an end to the Rojava experiment in democracy, and could well result in the resurgence of the Islamic State in the area. When I read that Armenian-inhabited areas of Syria had come under attack, I thought of the Armenian proverb, "Land of Armenians, land of sorrows." By the end of Thursday, it was reported that most of the Armenian families had relocated from the conflict areas.
Many, including Republican U.S. Senators, the Armenian government, The European Union, and others, have denounced the Turkish incursion, recognizing it as an attempt to drive out the Kurds and repopulate the area with Syrian Arab refugees, who are increasingly unpopular in Turkey. When questioned about the Turkish offensive, euphemistically dubbed "Operation Peace Spring," and the heavy losses the Kurdish people will likely suffer, Trump said that the Kurds had never helped us in World War II, "they didn't help us in Normandy," therefore he wasn't worried about it.
In response to widespread denunciation, Turkish President Erdogan lashed out at his EU critics, threatening to allow millions of Syrian refugees to "flood Europe." As Ronan Burtenshaw, editor of The Tribune in the UK, pointed out on Twitter, "The EU has no moral high ground on this issue—it did a grubby refugee deal with Erdogan, leaving hundreds of thousands of people in his camps. Now he can use them to threaten us, and deliver talking points for the Far-Right in the process. Reap what you sow."
The whole thing is gutting and infuriating, and with the garbage mountain of cruelty piling up around us on all sides and with regard to so many issues and causes, it's hard to know what to do but sputter with helplessness and rage. But there are things to do—demonstrations to organize and attend, electoral campaigns to work on, and ways to help those in our communities targeted for harm. There's another Armenian proverb I like to remember: "The voice of the people is louder than the roar of the cannon."
Nancy Kricorian
October 10, 2019
---