Advice for the Longest Year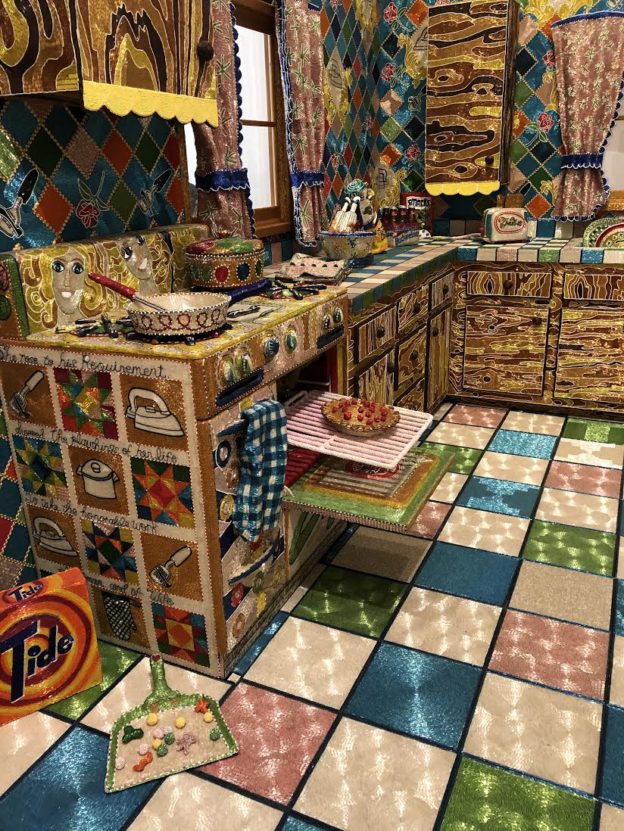 Yesterday when I started drafting this blog post, I ended up spending two hours writing about the December 11th killing of Barnard Freshman Tess Majors in Morningside Park and the subsequent NYPD Security Theater outside my kitchen window. I realized there was nothing edifying, informative, or helpful in what I had written, although it was cathartic for me, and so I put it in the failed drafts folder.
We made it through a turbulent 2019, and we're now into a new year that started with an illegal and provocative assassination of an Iranian General and, if anxiety and incertitude are a measure of length, this very long year will continue with the longest Presidential election cycle in human history. So herewith is my "listicle" of ways to maintain sanity and equilibrium in 2020, which was composed in part in the middle of the night as I turned in my bed like a rotisserie chicken.
1. ORGANIZE: Housing is a Human Right
Read about #Moms4Housing in Oakland, and how community organizing turned a violent eviction into a big win. This is an inspiring story, and something to build upon.
2. ORGANIZE AGAIN: Why We Need A Green New Deal
Listen to The Dig Podcast Episode "Planet to Win," a detailed and hopeful discussion about how the Green New Deal might change America for the better.
3. WATCH A GOOD FILM
Go see Kitty Green's The Assistant, a brilliant and dark film about one day in the life of the junior assistant of an abusive boss. It's not just about predation—it's also gimlet-eyed view on capitalist exploitation of young people. The film is poised to become part of a movement to change the culture of Hollywood. Watch the trailer here. Opening in NYC and LA on January 31, theaters and show times may be found here.
4. MAKE COMFORT FOOD
Order a copy of Lavash: The Bread That Launched 1,000 Meals, Plus Salads, Stews, and Other Recipes From Armenia, and cook an Armenian meal for your loved ones. You can read more about the book and try sample recipes here and here.
5. ORGANIZE SOME MORE: #NotMeUS
Read this Jacobin piece about why Bernie Sanders is the candidate who can beat Trump, watch this moving campaign video, and join the #NotMeUs movement.
6. LAUGH
In response to the New York Times' ridiculous double endorsement of Amy Klobuchar and Elizabeth Warren for president, read Alexandra Petri's hilarious takedown, "In a Break From Tradition, I am Endorsing All 12 Democratic Candidates."
7. LISTEN TO MUSIC
Onnik Dinkjian's many decades of performing Armenian folk music is covered in this piece from Houshamadyan, and it includes recordings of some of Dinkjian's most beloved songs.
8. SEEK OUT WISDOM
Listen to Grace Paley read her short story "Traveling", and read Walter Mosley's loving remembrance of Toni Morrison. Read also these beautiful poems from Kurdistan.
9. LEARN SOMETHING NEW
American linguists have recently voted the singular "they" as the word of the decade. And Ivan Coyote's 2014 piece "Fear and Loathing in Public Bathrooms" helped expand my thinking about the tyranny of the gender binary.
10. LOOK FOR BEAUTY
Last week I went to the Whitney Museum to see Making Knowing: Craft in Art, 1950-2019. There were a lot of great pieces in the show, but I was absolutely bowled over by Liza Lou's KITCHEN, a life-sized beaded room filled with furniture, appliances, pots, pans, cereal boxes, and more that took the artist five years to produce. The show is up through January 2021, and a new show of Mexican muralists will be opening at the Whitney in February so you could take in both.
11. GO FOR A WALK IN THE WOODS
I've been reading out-of-print books by naturalist and writer Alan Devoe, who lived down the road from our house in the country from the 1930's to the mid-50's. In the middle of World War II, which was a time of destruction, violence, and despair on a global scale, Devoe wrote, "It is good, for instance, just to shut off the radio for a while, throw away the newspaper, and go out into the warm darkness of a country night and listen to the frogs." He also recommended listening to the wrens singing, and said, "They are singing directly into our aboriginal ears, an information that all the pessimists and pedants are mistaken, and the life adventure is a greater and gladder thing than mere learnedness might ever surmise."
Nancy Kricorian
January 21, 2020
---