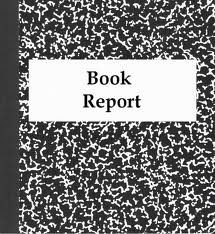 In Time Magazine Lev Grossman covered the literary drama of the summer: J.K. Rowling was revealed to be the author of a mystery novel entitled The Cuckoo's Calling, penned under the name of James Galbraith. The book, which was published in April, had sold approximately 1000 copies in the U.K. and the U.S. before the story broke. Predictably enough, once it was known that Rowling was the author, the book shot to the top of bestseller lists. As Grossman put it, "If nothing else. l'affaire Galbraith is an object lesson in how hard it is to get attention for even a well-received first book. Its slim sales notwithstanding, the reviews of The Cuckoo's Calling had been almost universally good. The book was widely ignored by the mainstream critics, but the trade magazines, which cover most new releases, loved it." Once the J.K. Rowling "brand" was made known, sales skyrocketed, and there was some suspicion about the timing of the reveal, but then the law firm that represents her apologized for being the source of the inadvertent leak.
This week there was also a funny piece on Book Riot by Jennifer Miller, a first-time novelist who decided to try to break the world record for the most book club visits by an author in one month. The gimmick got her a fair amount of media coverage, but also drew the attention of another writer who claimed to hold a record for book club visits that would be hard for Miller to beat.
Speaking of book clubs, I've accepted an invitation from the Carleton College New York City Alumni Book Group to join a September discussion of ALL THE LIGHT THERE WAS. I am also trying out a new online platform called Togather that allows writers to connect with readers and reading groups by setting up real-world events and online meetings. I have scheduled a book discussion to be held on September 25th at 7:30 p.m. via Spreecast, another new online service that allows for group video chats. If you are interested in joining the September 25th discussion of my book, you can register here. If you are in a book club that would like to read ALL THE LIGHT THERE WAS, let me know. If it's within reasonable commuting distance from New York City, I may be able to visit in person, or we can set up an online event.
July 18, 2013