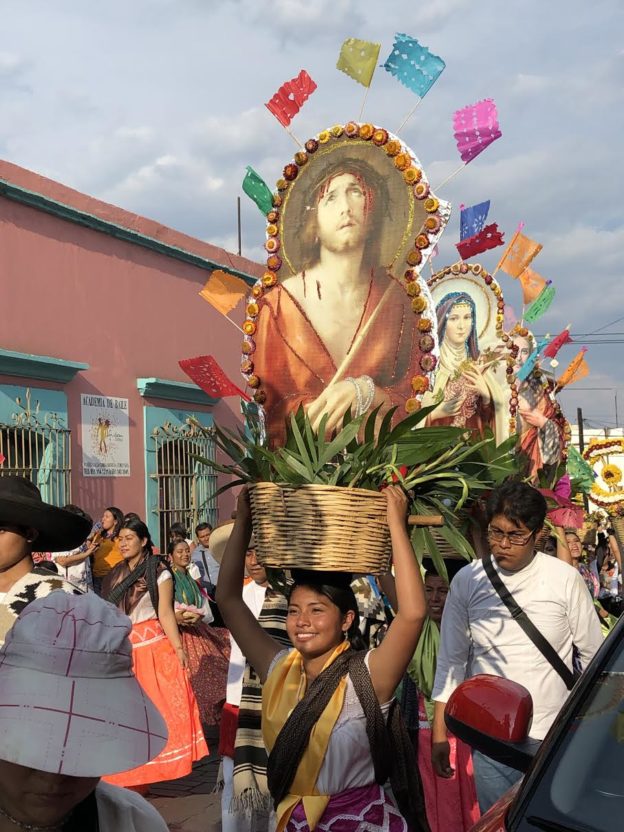 Spring is really here in New York City—my neighbors' garden beds are full of bright and blowsy tulips, and the cherry trees in the parks and on the Columbia campus are blossoming and showering pink petals on the ground. Yesterday I went on the first in a series of Spring Migration Bird walks led by the NYC Audubon Society's Gabriel Willow in Central Park. In addition to the birds—among them an Indigo Bunting, a Black and White Warbler, a Downy Woodpecker, and a Blue Winged Warbler—the park's paths are lined with wildflowers such as Virginia Bluebells, Columbines, Trilliums, and an assortment of Viburnums. Each week there will be different flowers and different birds.
The solace and hope that we find in the natural world, and in our friends, and in the activities we love (walking, yoga, biking, cooking, knitting, gardening, what have you) are essential in this turbulent time. Also necessary is the work that we do to push back against the cruelty and hatred being manufactured on an industrial scale by the leaders in our country and around the world.
James and I went to Oaxaca City for two weeks this month to take Spanish language immersion classes four hours a day and to vacation. We had never been Oaxaca before, and we loved it. The food was fantastic, the old city was beautiful, and the place was full of street art, street music, museums, radical printmaking workshops, and markets with abundant fruit and vegetables alongside Zapotec handicrafts. The Ambulante film festival was in town while we were there, so we went to a few screenings and had dinner with filmmakers and curators affiliated with the festival.
We went to learn some Spanish because James is working on a limited TV series for Netflix that is set in Mexico and will be shot there, probably in Durango, in Spanish later this year. And I wanted to pick up some Spanish to enhance my work in the New Sanctuary Pro Se Legal Clinic with Central American asylum seekers. The interpreters at the clinic are by necessity fully fluent, a minimum requirement when collecting grim stories for asylum applications, but I can now say a few polite phrases and compose and read text messages from my friends.
At the Oaxaca Spanish Language Immersion School, I had two weeks of individual lessons with two excellent teachers—two hours with Yesenia in the morning, and two hours with Jacobo in the afternoon. It was difficult at first, as words in French and Armenian would swim up in my head when I was looking for a word in Spanish. But it turns out that I love learning ABOUT languages—how they operate, how they relate to other languages—which is a good first step to actually learning to read, write, and speak a new language. My attempt to learn Arabic three summers ago was pretty much a failure, but I have been making good headway with Armenian, and I feel I now I have a solid base to continue with the Spanish.
I had hoped to work on my novel when we were in Mexico, but I found it impossible to make the necessary mental transition from the compelling sights and sounds and languages of Oaxaca to wartime Beirut. But now that I'm back home, I am able to return to the familiar world of Vera Serinossian and the neighborhood of Nor Hadjin. And so it goes.
—
Nancy Kricorian NYC 2019
April 25, 2019