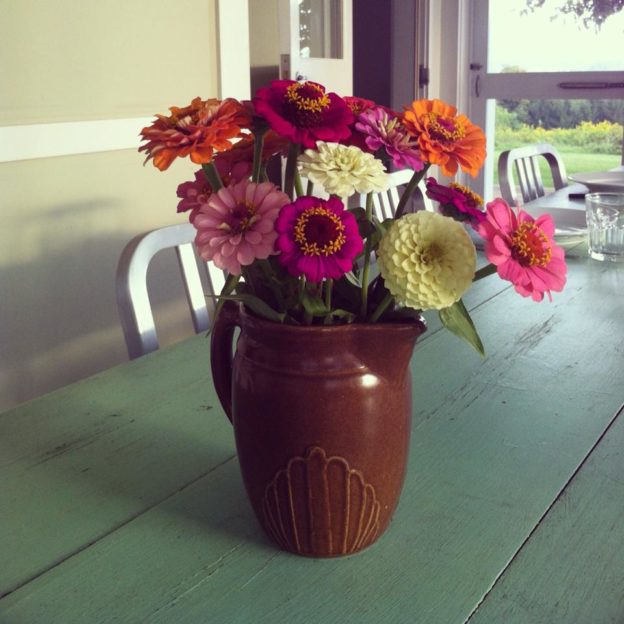 As much as I love autumn, there is something melancholy about the end of summer. The zinnias in the garden are still blooming and we're eating heirloom cherry tomatoes like bonbons, but the squirrels are frantically caching acorns for the cold months looming ahead. James's semester at Columbia has started, which means we'll be in the city at least half of the week, exchanging daily walks in the woods and sunsets by the pond for restaurant dining and museum visits.
Since my mishap on a flight of stairs resulting in a broken ankle in March and my mother's fall in the garden store parking lot landing her in the hospital for five days in May, I've been thinking a lot about human vulnerability. Some years ago, when I was cataloguing the friends who had been diagnosed with serious illnesses and those whose marriages were falling apart, James said to me, "They're culling the herd, Nancy. Keep running!"
The great Barbara Ehrenreich died on September 1st, and the next day her son Ben posted the announcement to Twitter. He said, in part, "She was never much for thoughts and prayers, but you can honor her memory by loving each other and fighting like hell." In a time when calamity is all around, from personal struggles to the ravages of climate catastrophe and political turmoil that have been dominating the headlines, I can't think of a better injunction.
Nancy Kricorian
September 8, 2022