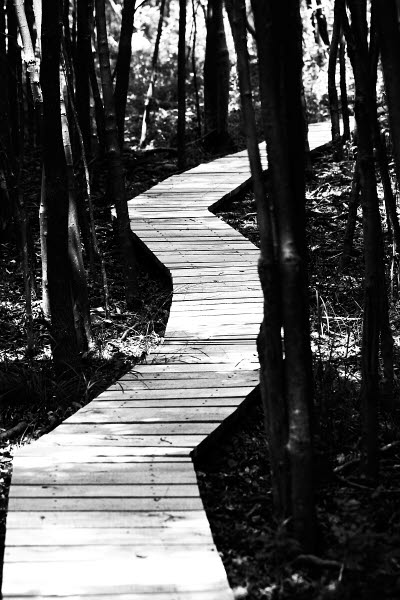 My heart has been heavy this past week, pained by the violence and cruelty unleashed by the vile rhetoric of the people who are running our country. But just yesterday afternoon I had some good news. I heard that the regional director of USCIS has agreed to consider a Congressman's request for deferred action on behalf of two of his constituents, my Albanian friends, whom I will call Rovena and Altin.
In August, an ICE officer told Rovena and Altin that they had 90 days to leave the country. Their stay of removal had been turned down, and they would have to take their three young daughters back to Albania. The girls speak no Albanian, and have known no other home than Brooklyn, where the family has lived for thirteen years. The threat of imminent deportation was terrifying and heartbreaking for the parents, the kids, and for everyone who loves them, including me.
I first met my Albanian friends through the New Sanctuary Coalition (NSC) Accompaniment Program in March, and had been at their monthly ICE check-ins during the spring and summer. I had also worked with them at the NSC Pro Se Immigration Legal Clinic through the summer, consulting with volunteer attorneys and with NSC staff about their options.
Rovena and I met with a dedicated and passionate immigration caseworker in a Congressman's office, and we three put together an appeal to the regional director of ICE and his counterpart at USCIS. The request was that, in consideration of the possibly irreparable harm deportation would cause the three girls, their parents be granted discretionary deferred action. The Congressman wrote a letter, and we assembled binders including a family psychological evaluation, a declaration of country conditions from an expert on Albania, along with photos of and school reports for each of the girls, plus dozens of letters from the family's employers, teachers, neighbors, and relatives attesting to their importance in the community.
Yesterday's news does not mean that they are safe—but it's a small victory. It means that the dossiers will be read, the ICE deportation clock is stopped, and that there is a chance that they will be allowed to stay.
With all the anti-immigrant rhetoric and racist policies being generated daily, so many families and individuals are at risk. There are eleven million undocumented immigrants in this country. There are thousands of Central American asylum seekers making an exodus through Mexico hoping to find safety in our communities, and in response the current administration is sending thousands of U.S. troops to the border and whipping up white supremacist terror in the hopes of swaying the mid-term elections.
As Keeanga-Yamahtta Taylor put it in a recent public FB post: "Instead of parroting the calculated fear mongering of this administration, our side needs sobriety, an analysis, and a strategy centered on building solidarity with the most targeted communities while placing an urgent emphasis on direct action and movement building and mobilization."
To that end, I invite you all to support the SANCTUARY CARAVAN: "We are resolved to form a U.S. Caravan of supporters who will meet the Central American Caravan in Mexico, witness their movement, and accompany them into the U.S. At the border, we will assist those seeking entry with their demands to enter the US without losing their liberty."
If the Democrats don't manage to take control of the House next week, it will be grim. But even if they do, we can't count on the politicians to save us. Choose your lane, find your people, and let's start building the world we want to see.
Nancy Kricorian
1 November 2018
New York City
November 1, 2018